Brian Bilston and Henry Normal
Sunday 3 March 2024
Brian Bilston and Henry Normal
Exeter Corn Exchange
George Street
Exeter
Devon
UK
EX1 1BU
http://exetercornexchange.co.uk/whats-on/brian-bilston-and-henry-normal/
---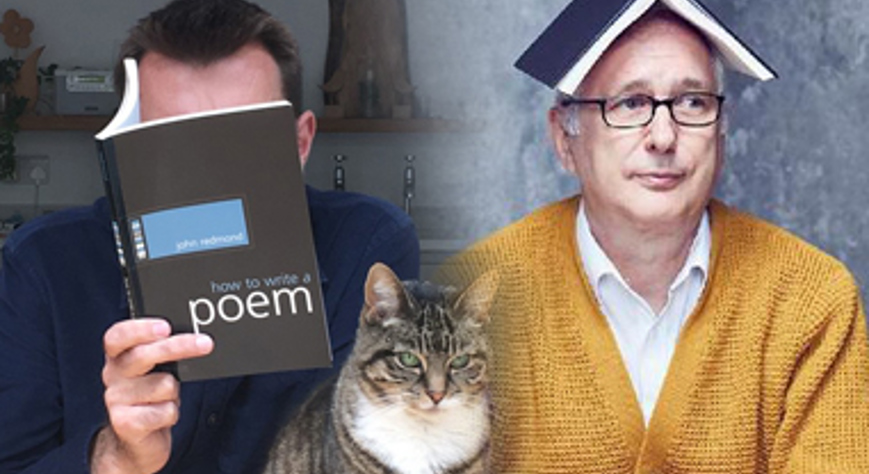 Details
---
Edge Street Live & SNG Live present Brian Bilston and Henry Normal.
Brian Bilston and Henry Normal appear together for the first time in a show which one critic has described as "two people reading some poems". 
Along the way, they will be drawing on their vast catalogue of crowd favourites – and throwing in new poems, to prevent becoming their own tribute bands.
Not ones to overpromise, Brian and Henry are prepared to commit to delivering the greatest poetry show in the history of the world: an evening of poems to be enjoyed, not endured.
Brian Bilston has been described as the Banksy of poetry and Twitter's unofficial Poet Laureate; with over 400,000 followers on social media, Brian has become truly beloved by the online community.
He has published several collections of poetry, including You Took the Last Bus Home and Alexa, what is there to know about love? His novel Diary of a Somebody was shortlisted for the Costa First Novel award. He has also written poetry for children, including a collection of football poems, 50 Ways to Score a Goal.
Henry Normal is a writer, poet, TV & Film producer, founder of the Manchester Poetry Festival (now the Literature festival) and co-founder of the Nottingham Poetry Festival. In June 2017 he was honoured with a special BAFTA for services to Television.
He co-wrote and script edited the multi-award-winning Mrs Merton show, the BAFTA-winning Paul and Pauline Calf Video Diaries, the Oscar-nominated Philomena, and was responsible for Gavin & Stacey, The Mighty Boosh, Red Dwarf, Alan Partridge and many more.
7.30pm (doors 6.45)
Prices & Booking
From £19.50 (includes £1.00 booking fee)
Sun 3 Mar
Book Tickets Now