Tommy Emmanuel plus Special Guest Molly Tuttle
Wednesday 10 January 2024
Tommy Emmanuel plus Special Guest Molly Tuttle
Exeter Corn Exchange
George Street
Exeter
Devon
UK
EX1 1BU
http://exetercornexchange.co.uk/whats-on/tommy-emmanuel-plus-special-guest-molly-tuttle/
---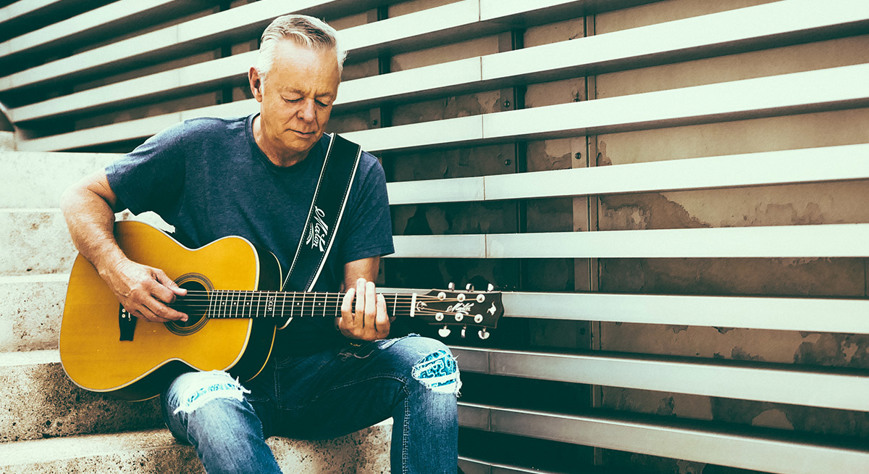 Details
---
Tommy Emmanuel 
"He's playing the same 12 notes that the rest of us are using, but what he achieves with it is pretty monumental." --Joe Satriani 
"He's one of the best guitar players I've ever seen." --Chet Atkins 
Tommy Emmanuel is a virtuoso guitarist whose real-time exuberance and infectious joy illuminates everything he does. He is known for his ability to play three parts at once with pure heart and real soul. His fans love his unbound talent and the magic he brings to every performance. His 2018 album, Accomplice One, featured duets with a range of musicians, and now, his highly anticipated sequel, Accomplice Two, is set to be released. Tommy's new television special, Accomplice LIVE!, features some of his best-known songs and duets with accomplices such as Emmylou Harris and Rodney Crowell. Tommy's transformation to acoustic guitar was inspired by his hero, Chet Atkins, with whom he recorded an album and was awarded the title of CGP (Certified Guitar Player). Tommy's talent has earned him multiple Grammy nominations, ARIA Awards, IBMA Awards, and countless "Best Acoustic Guitarist" wins in numerous music magazine readers polls.
Molly Tuttle 
Molly Tuttle is a highly acclaimed American musician and singer-songwriter born in Santa Clara, California. Raised in a musical family, she learned to play guitar at a young age and started performing with her family band. Tuttle's incredible talent on the guitar quickly garnered attention, and by the age of 11, she had won her first guitar contest. 
In 2015, Tuttle graduated from the Berklee College of Music and relocated to Nashville, where she began to establish herself as a solo artist. Her debut EP, "Rise," was released in 2017 and quickly garnered critical acclaim. In 2018, Tuttle was named "Guitar Player of the Year" at the International Bluegrass Music Awards, becoming the first woman to ever receive the honour.
Tuttle's music is a blend of bluegrass, folk, and Americana, and she is known for her intricate fingerstyle guitar playing and soulful vocals. Her debut album, "When You're Ready," was released in 2019 and received widespread critical acclaim, earning her a nomination for "Best Americana Album" at the 2020 Grammy Awards.
In addition to her solo career, Tuttle has collaborated with a number of prominent musicians, including Sierra Hull, Gillian Welch, and Jason Isbell. She continues to tour and perform, captivating audiences with her exceptional musicianship and heartfelt songwriting.
7.30pm (doors 6.45)
Prices & Booking
From £39.50 (includes £2.00 booking fee)
Wed 10 Jan
Book Tickets Now
Information
This event is sold out! 
Don't panic though, sometimes we re-sell tickets.
To join the waiting list or to return your tickets please give us a call on 01392 665938!
WARNING: Please do not buy tickets to our shows from Viagogo or any other unauthorised retailer. These tickets will be made invalid, without refund, and you will not be allowed entry to the show.